Memorial Day is a time to remember those who have gone before us; the military who stood tall ready to protect us and for some their loved ones who have passed on. Traditionally Memorial Day in the U.S. was celebrated on May 30th and called Decoration Day. It was a day to decorate the graves of our fallen heroes. Now it falls on the last Monday in May and we use it more for the first camping trip of the year, the first cookout, picnic or vacations and swimming pools open for the season. As you raise your cup to toast the opening of the season, remember those who gave all so that you might have your life and freedom.
For me, Memorial Day always brings my brother to mind. He was born on May 30th--the traditional date for Memorial Day (date didn't vary then). He means so very much to me. We have disagreements and sometimes fallings-out but he's still my brother and he is always in my heart. Here's an early happy birthday greeting Little Brother!
Me and my brother!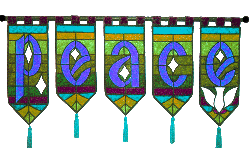 Happy Birthday Little Brother!!!